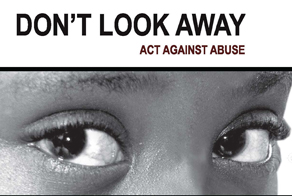 WHAT ARE SOME OF THE CAUSES OF VIOLENCE AGAINST WOMEN AND CHILDREN?
It stems from the low status of women in the home and in society.
It happens when men abuse POWER and positions of authority in order to CONTROL women and children.
WHAT IS ABUSE?
Any form of behavior that causes:
fear
bodily harm
a person to do things against their will
EXAMPLES OF ABUSE: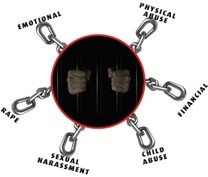 DO YOU KNOW…
that Parliament has passed laws to protect the rights of individuals against abuse.
THEY ARE:
THE ROLE OF PARLIAMENT
The role of Parliament includes the promotion of human dignity, equality, non-racialism, non-sexism and the supremacy of the Constitution. Parliament upholds citizens' human rights and oversees the implementation of constitutional imperatives. This includes, but is not limited to, passing of legislation that prevents or prohibits unfair discrimination to people based on race and gender.
The vision of Parliament confirms Parliament as the institution that transforms the entire society to be based on democratic values, social justice and fundamental human rights, which include women's and children's rights. About this, Parliament has already made strides in passing legislation aimed at ending this scourge in society.
DON'T BE A VICTIM!
BREAK THE CYCLE OF VIOLENCE
BREAK THE SILENCE
KNOW YOUR RIGHTS
ACT AGAINST ABUSE
DO NOT LOOK AWAY!