Estate Agents Professional Indemnity Insurance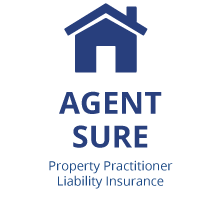 As an estate agent you might believe that you are sufficiently protected by the fidelity cover provided by the Estate Agents Affairs Board. You should be aware that:
The Estate Agent Affairs Act 112 of 1976 ('The Act') provides for certain instances where the liability of the Estate Agents Fidelity Fund ('The Fund) is excluded. For example in terms of section 18(3) of the Act, a person cannot claim compensation from the Fund, unless that person gave written notice to the Board within 3 months of their having become aware (or within 3 months of when they ought reasonably to have become aware) of the theft of the money by an estate agent or their failure to pay the money into a trust account.
In terms of section 19(1) of the Act, no person can claim compensation from the Fund unless that person has exhausted all other legal remedies available to them to try to recover their money from the estate agent involved.
The Fund would only provide cover of 'last resort' in respect of the theft of client funds. It does not provide you with any cover for claims made against you which arise out of allegations of professional negligence.
The EEAB's disciplinary committee of Inquiry can aside from withdrawing your fidelity fund certificate, fine you up to R 25,000 per contravention and may award up to 80% of the fine that they impose, to a claimant who has suffered a pecuniary loss.
These are just a few of the reasons why all estate agents should take out professional indemnity insurance. Whilst professional indemnity insurance cannot pay out your fines imposed by the disciplinary committee, it can pay for your legal defence costs, which in themselves could be substantial.
A professional indemnity insurance policy would also cover you for claims of professional negligence which the Fund does not.
Agent Sure is a Professional Indemnity Insurance cover for Property Practitioners. For pricing and application Click Here